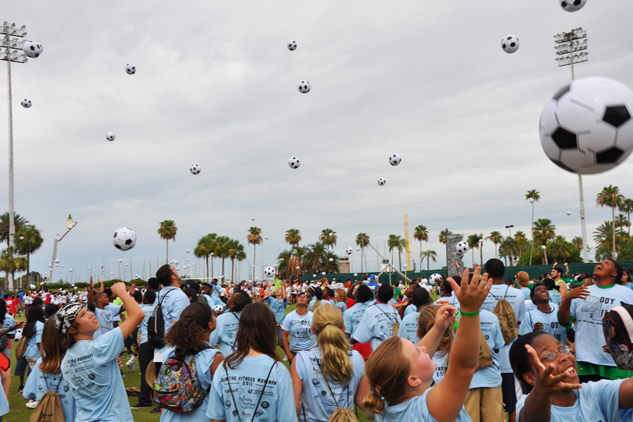 Championship Level: $2,000
Enable 200 disadvantaged or at risk youth to attend Tampa Bay Rowdies games during the 2012 season
Opportunity for your company to provide "memorable experiences items" if applicable
P.A. Announcements for your company at all home games
Inclusion on www.RowdiesSoccer.com
Four (4) season seats to Tampa Bay Rowdies home games during the 2012 season
Member of Tampa Bay Rowdies Business Alliance (benefits attached)

Supporter Level: $1,000
Enable 100 disadvantaged or at risk youth to attend Tampa Bay Rowdies games during the 2012 season
Opportunity for your company to provide "memorable experiences items" if applicable
P.A. Announcements for your company at all home games
Inclusion on www.RowdiesSoccer.com
Two (2) season seats to Tampa Bay Rowdies home games during the 2012 season
Member of Tampa Bay Rowdies Business Alliance. Click here for more information.

For more information contact 813.287.1539
Affiliated Organizations